EAL
EAL: English as an Additional Language
How can I support my child?
Children with English as an additional language (EAL) have linguistic abilities in their first language (L1). These skills are transferable and help your child to learn English. At Djanogly, English is the language of instruction in the classroom. However, we recognise and value the impact parents can have on their child's educational outcomes by maintaining their first language. Research shows that talking to and reading with your child in their first language accelerates the process of learning a second language (Cummins, 2017; Baker, 2001; Dressler and Kamil, 2006). Please do not underestimate the importance of maintaining your child's home language in their acquisition of English. Moreover, being bilingual or multilingual can help your child develop other cognitive skills and is an essential part of their identity.
How does Djanogly support my child maintain their first language?
DCA supports maintaining first languages. Children can borrow first language books from the DCA library. DCA will support scholars with reading, speaking, listening, and writing skills in their L1 to sit community language GCSEs, if exam boards offer them. In 2020/21 we offered Community language GCSEs in: Spanish, Italian, Bengali, Arabic, French, Polish, and Russian.
How does Djanogly support my child to learn English?
When your child has the admission meeting, they may be asked to undergo a language needs assessment of their oracy, reading, and writing skills in English and their first language.
Depending on the level of need, your child will be offered five support packages.
Scholars who come to Djanogly with no English at all will start in the FLG. (Foundation Language Group) Here they will receive a full-time intensive immersion language course where they will be learning phonics and key vocabulary for school. Scholars will remain in the FLG for approximately two weeks. This is flexible depending on their level of need.
DLG (Developing Language Group) is a semi-intensive support package designed to develop general English language skills in high frequency vocabulary, writing, reading, comprehension of short texts and oracy and key skills such as telling the time.
SLG (Supporting Language Group) is a semi – intensive package that continues to nurture scholars' confidence and language skills. The focus is on mastering commonly occurring chunks of language through extended listening, speaking, and writing tasks.
4 Embedded language support in every subject and every lesson- Once scholars are in full time mainstream classes they will continue to be monitored and mentored by DCA teaching staff. All lessons include a section on new key vocabulary, so all scholars continue to gain understanding of academic terms used in class.
5 Enrichment- afterschool clubs for EAL scholars
Sherwood Campus- Year 7 Gregory Boulevard Campus – Years 8.9.10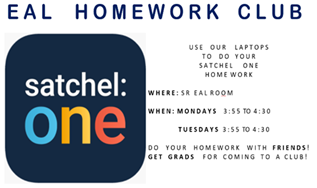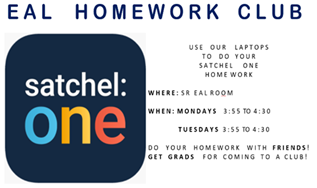 Come to EAL club to get help with… log in issues, any subject homework, to have access to a computer and the internet!
Does Djanogly help parents learn English?
Yes. We offer two cycles of ESOL for parents and extended family of DCA scholars on Friday afternoons 2-4 p.m.
Cycle 1: Starts in late October
Cycle 2: Starts in February
Staffing expertise:
EAL qualified Teaching Assistants and Teaching Staff with a range of language experience including Russophone, Sinophone, Hispanophone, Francophone, Urdu, Hindi, Punjabi, Pashto, and Romanian.